Our support team
(In order by last name)
Kim Alley, MA, LCT
Areas of focus: Youth 16+/Young Adults, Stress Management, Grief, Depression, and Anxiety
MA, Licensed Counselling Therapist (CCTNB), Certified Professional Counsellor (PACCP)
Kim began working for Touchstone in 2010 following her training at Providence Theological Seminary where she earned a Masters of Arts in Counselling and stayed on for an extra year to complete a Counselling Teaching Fellowship. Prior to becoming a counsellor Kim served as the Assistant Director at New Life Mission in Moncton where they serve the needs of at-risk youth and their families. While Kim practices as a general practitioner her areas of focus are: grief & loss, depression, anxiety, trauma, and stress as well as general issues for youth. She is dedicated to offering clients a compassionate, hope-filled, and safe environment in which to pursue healing and growth for their lives. Kim is also a Clinical Supervisor with CCTNB.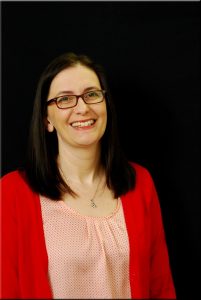 ---
Erin Burke, MA, RCT-C
Area of focus: Individuals (15 yrs+), Anger, Anxiety, Conflict Resolution, Grief and Self-Esteem
Registered Counselling Therapist-Candidate (NSCCT), Associate Professional Counsellor (PACCP)
Erin successfully carried out her internship at Touchstone from September 2019 – July 2020. She has since begun her career with us (2020) and has offices both in New Brunswick and Nova Scotia. Erin graduated from Athabasca University (2017) with a Bachelor of Arts in Psychology. Later, she received a Master of Arts in Counselling Psychology at Yorkville University (2020). Erin's therapeutic focus is with individuals (15+), helping with grief and loss, anger, stress and anxiety management, conflict resolution, self-esteem and confidence building. She often applies solution-focused, mindfulness, and cognitive behavioural techniques. Erin provides a calming presence that helps clients feel more comfortable throughout the counselling process.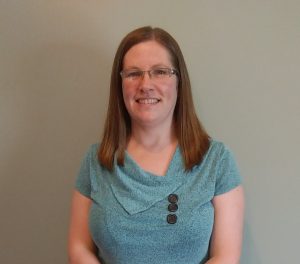 ---
We are pleased to Welcome Amanda back as a fully Licensed Therapist
Amanda Ho, MA, LCT-C
Area of focus: Individuals (16 yrs +), Couples/Marriage, Anxiety, Grief and Loss, Depression, Stress Management, Dependencies, and ADHD.
Licenced Counselling Therapist-Candidate (CCTNB)
Amanda received her Masters in Counselling Psychology (MACP) from Yorkville University in September of 2023 as well as her B.A. in Psychology from Crandall University in 2021. Prior to receiving her Master's degree she fulfilled her internship requirements here at Touchstone from January until August of 2023. Amanda often uses an integrative approach to counselling, depending on the individual needs of the client. She will often use elements of Somatic Based therapeutic techniques, and Cognitive and Behavioral techniques, along with a Narrative approach to therapy. Amanda believes that every person has their own unique lived experiences which can often shape how they view their stories and sometimes even the stories of others. Amanda strives to ensure each client feels a sense of safety, hope, and an increased confidence in their ability to control their own healing journey.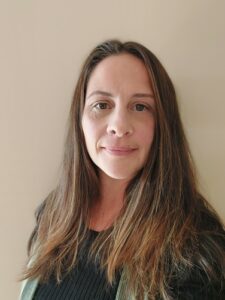 ---
*** Please note: After 25 years with Touchstone she will be retiring in December 2023***
Berys Richardson, MA
Areas of focus: Couples, Sexual Abuse, and Depression
MA Psychology and Counselling, Certified Professional Counselor with PACCP. Berys has worked at Touchstone since 1998 and has had 20 years of experience counseling individuals, couples and families. During the last 27 years, Berys has been involved with a support group program for individuals who struggle with various mental and emotional health issues and has personally facilitated a group for survivors of sex abuse within this program. She has had considerable experience doing presentations and workshops on marriage building and mental health issues.Counseling specialties include anxiety, depression, trauma, abuse, grief, spiritual formation, and relationship issues.Berys is compassionate, respectful and committed to helping individuals find mental and emotional healing.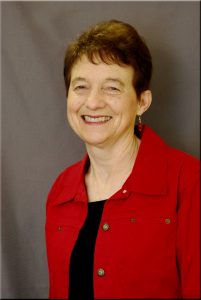 ---
***As of the end of December Bethany will be off on maternity leave and not coming back the first of January. We will keep you posted of when she returns to work but for now, we wish her and her husband Matt all the best with their upcoming blessing.***
Bethany Robertson- MEd, CCC Canadian Certified Counsellor
Areas of Focus: Children and Youth (12+), Adults, Athletes, Anxiety, Stress Management, Self-Esteem, Grief and Loss.
Bethany graduated from the University of New Brunswick's Counselling program in fall 2022. She currently splits her time between counselling at Touchstone and Crandall University. With a passion for people and a genuine curiosity, Bethany often uses a person-centred approach to counselling, and implements cognitive behaviour therapy to creatively approach problems that lead clients towards self-actualizarion. Bethany feels strongly that every client is unique, and strives to build strong rapport that encourages change. When working with children and youth, it is not uncommon for Bethany to use art and play as therapeutic approaches. In her spare time, you can find Bethany in nature, performing musical theatre, working out, or enjoying the company of a good book.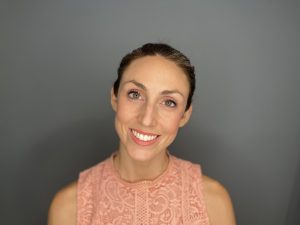 ---
Jeff Stubbert, MA, LCT, Director of Counselling
Areas of focus: Marriage/couples, Depression, and Anxiety
Jeff received an M.A in counselling from Providence Theological Seminary in 1990. His undergraduate degree is a B.A. (honors) in psychology from Acadia University 1987. Jeff is an associate counsellor with the Professional Association of Christian Counsellors and Psychotherapists. (PACCP)
Professional Interests: Jeff has been working with individuals in the areas of anxiety, depression, stress, and add
ictions. He also works with those who are experiencing grief and loss or have been affected by abuse in various forms. Jeff has also had extensive experience in working with couples dealing with issues such as infidelity, communication struggles or other problems associated with the pressures couples face today.Theoretical Orientation: Jeff's approach to therapy is solution focused, influenced by rational emotive and cognitive behavioral perspectives that seek to be client-centered but also incorporating a family systems framework, depending on the situation presented. Personal Interests: Jeff enjoys playing hockey, golf, skiing, and fishing, as well as renovating with various power tools.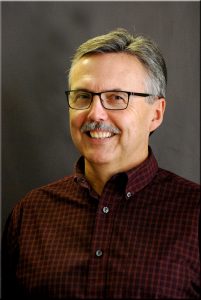 ---
Linda Arsenault Office Administrator